Why we started Shop Local UK Org
.
We've all been aware for many years that our local community shops are slowly disappearing as a direct result of the major national supermarkets growing in size and numbers and the ever-increasing growing trend for people to shop online with these major retailers. These two factors have had a devastating effect on villages and smaller towns throughout the country – especially now in these difficult times; even our cities are being affected with our high streets imploding.
The truth is, if everybody shopped more locally both physically and online with local retailers, and focused less on the major national supermarkets and online giants (most of which pay little or no UK income tax), then this would be the answer to saving the local high streets, and their local suppliers. The best part is that it's from within our communities and without the aid of government handouts and the artificial economy that creates.
Now is the time to shop local and support our local farmers, artists, retailers, and local businesses – don't allow them to go under, help them survive through these exceptionally testing times and beyond. Doing so might not only save these businesses but ultimately encourage new businesses back into our villages and towns.
We truly believe that if we, as a country, act now by spending more money locally, then our local communities can still prosper and even revived to their former glory days that we can just about remember.
We have outlined 10 Reasons Why it's so important to Shop Local and the benefits that it returns to our communities.
A recent government-backed study showed that for every £10 spent at your local shop, £3.85 was recirculated back into the local economy.
"Having been raised just outside the provincial town of Tavistock on the western edge of Dartmoor in Devon, I have witnessed the agonising disintegration of our local shops in my own little village. No longer is there the Post Office or the corner shop, that went 10+ years ago, butchers, and bakers went about five years ago. Then the independent grocer, the handy hardware shop, the bike and repair shop, our local garage, hairdressers, the off licence and one of the pubs, are all now gone. Sadly, with this departure, so has a good part of the village's soul. 
This is being replicated up and down our country, slowly eating away at the very proud tradition of the British local community spirit. It sounds very apocalyptic, and there seems to be no real answer on how to stop this trend, let alone reverse it. 
I thought to myself enough is enough, and with the ongoing pandemic and the devastating effects it's having on the country – the time to act is now. I founded Shop Local UK Org in order to create awareness and to reach the public on a national scale, all with a need to promote this campaign in a clear, cohesive manner."
– Nigel Nelson, Founder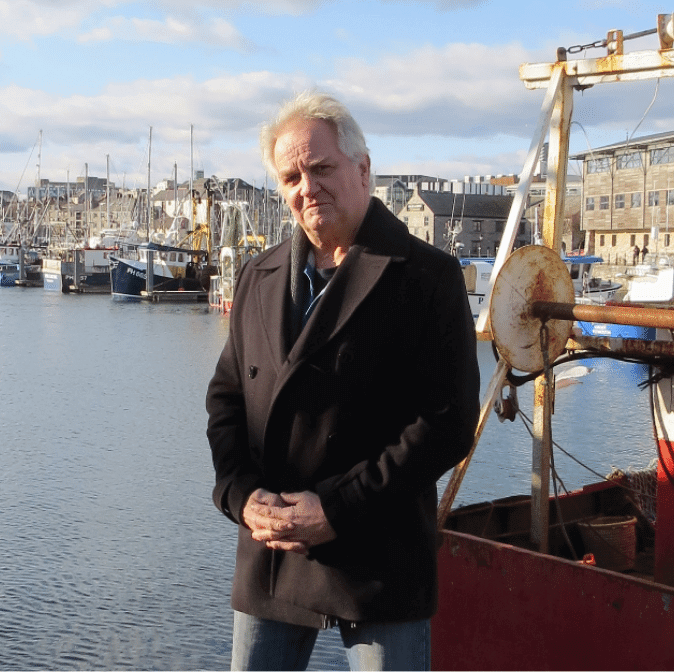 House prices near a prosperous town centre have risen by an average of £40,000 more over the past decade than other properties.
Creating awareness for 'Shop Local'
.
As most of us are probably aware, there are many local councils, retailers and associations up and down the country that have "Shop Local" campaigns, but there seemed to be a lack of cohesion between these groups. Too many different logos, varying in quality and clarity, and no central national message, which we feel is needed here: we want to save our local shops and suppliers nationally, not just regionally.
We quickly realised there was a clear need to develop an attractive brand image that would not only encourage shoppers to support local retailers and local suppliers, but that would also be recognised both locally and nationally as a symbol of an important national cause.
Our founder, with over 35 years of international experience within the signage and merchandise industry and with a long history of supporting our local communities, along with our team is passionate about bringing this to life. We have partnered with a tight network of contacts from across the digital industry, including marketers, web developers, social media experts, branding professionals and graphic designers. Collectively, we believe we are perfectly positioned to make Shop Local UK Org become a household name. 
Throughout our online and offline branding, you will find the result of this passionate collaboration: our trademarked logo, which will now enable a marketing and national awareness campaign to unfold under one representative and one message.
We believe that a national and local press campaign, combined with strong social media coverage and celebrity endorsements will further help spread our important message.
Food transportation contributes to over 35% of the UK co2 output.
What's next for Shop Local UK Org
?
We believe our next step is to gain optimal coverage and reach by creating a campaign using both local and national press. In support of this, collaborations with social media influencers and celebrities who support local initiatives alongside local publicity events are now paramount.
Our team are currently investigating a campaign sponsor, be it through local government initiatives or a commercial partner, to fund broader marketing activity such as utilising social media, radio and potentially TV.
We believe we need to have an affiliation with a selection of local charities under one common theme to ensure that, aside from driving traffic back to the local community, money is also being raised for people who have been affected the most during this ongoing pandemic (COVID-19).
At present, our in-house marketing team is running a special FREE Welcome Pack promotion to encourage those to spread our campaign's awareness. This pack includes a Shop Local UK Org face mask, 2 bumper stickers (square and circle) and button badge – which retails for over £12.00. 
By ordering this pack, you'll automatically receive our latest newsletters, blogs, industry news as well as progress updates on how our campaign is going, via your provided email.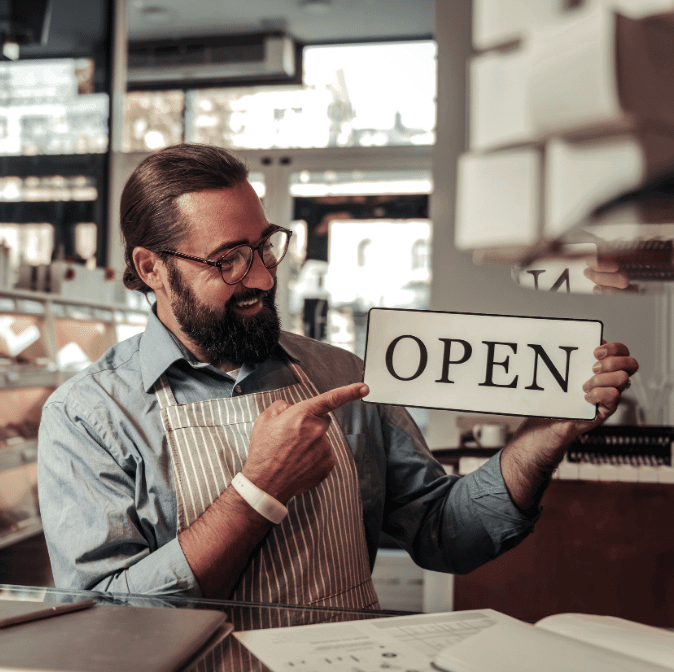 Over 65% returns to your community when you eat at a local restaurant versus a chain.
Moving forward with our partners: the local shops
.
Using our signage and merchandise experience, we have developed a range of in-store signage to help promote awareness and increase footfall. So far, we have created products such as pavement signs, vinyl banners, window decals and feather flags, all of which are available in various sizes. Shop the full Retailers range.
All are easy to apply and install ensuring shops owners can focus on running their business while raising awareness and remind local people to support them now more than ever. This is just the initial retail support package we can offer retailers. Based on their feedback and individual needs, we will look to expand these products even further.
Our campaign isn't just for local businesses and retailers; the general public is very much encouraged to get involved as well. Examples of merchandise available on our online shop include aprons, mugs, sweatshirts, t-shirts, caps and face masks. Shop the full Merchandise range.
It was imperative to us that all of our products – retailers and consumers are designed and produced here in the UK. We're working with our partner Significant Signs, based in Plymouth, that does precisely that. The benefits besides supporting a local business include recirculating money back into the UK, faster dispatch and delivery times, and reducing our eco-footprint. Learn more about Our Facilities.
Whether it's across the local shops in our communities or the mug on your desk at home, sharing our clear, consistent message 'Save Our Community. Shop Local. Shop Local UK Org' can reach and inspire just about anyone.